nau mai, haere mai… (Welcome)
Ko wai tātau? (Who are we?)
Turitea School is a semi-rural school less than 10 minutes drive from Palmerston North City Centre. Established in 1895, with a roll that has ranged from 30 in its early days, to its peak today of around 160 students. We have a diverse mix of whānau ranging from those who live on rural sections in the Linton region to those who live in the more urban Summerhill location. 
Our vision for the school is Ko te poipoi, ko te atawhai, ko te manaaki – We nurture, embrace and respect all. We also live by our four core values that are explained in further detail below. Our kaiako (teachers) hold a strong focus on a traditional education programme centred around Reading, Writing and Maths. We also ensure that Physical Education, Te Ao Māori and Art are integrated in all we do.
We believe that educating tamariki is a shared responsibility between the school and the home and value that partnership, so we work hard to establish that. Turitea School is at the heart of our community, so when your children come here, you as adults are part of our whānau too.
As a manu tukutuku (kite) ascends, it is trying to reach its peak or highest point. Our school uara are this shape because we want our ākonga to strive for excellence when embracing these. The beautiful designs of our uara below were created by local artist Pita Savage.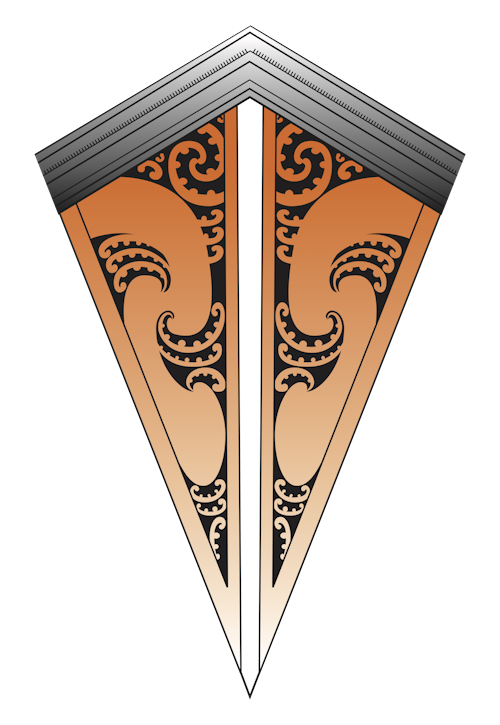 Whanaungatanga
Whanaungatanga is building reciprocal relationships and coming together as one to form our school community. The many kape (unfurling fronds) show our entire community as intertwined. This unity provides a strong sense of belonging for our akonga, kaiako, and whānau.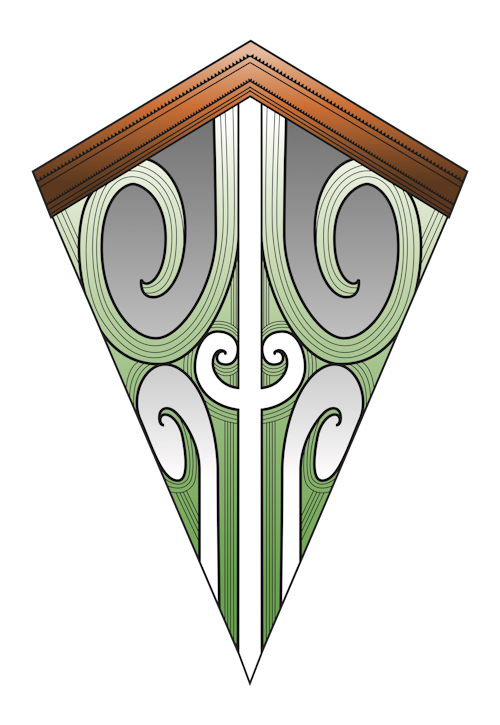 Manaakitanga
Manaakitanga is the process of showing generosity, care, and respect towards others through selfless acts of kindness. The moko kauae our Earth Mother, Papatuanuku carries on her chin symbolises how she cares and provides for us, but also represents how we need to care for her in return.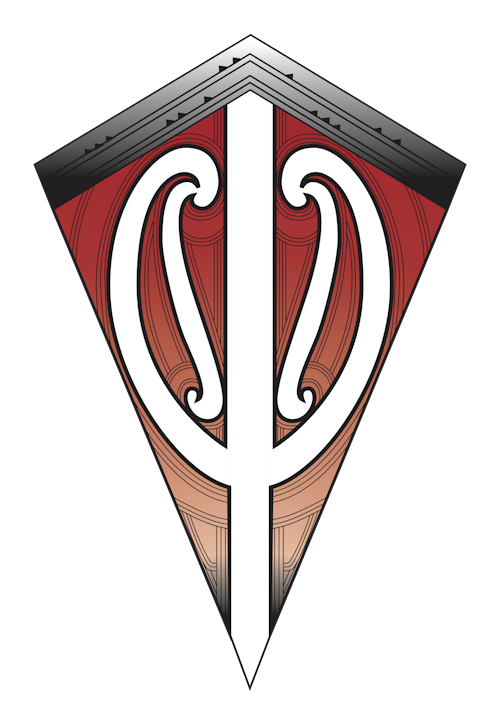 Kaitiakitanga
Kaitiakitanga means guardianship and protection of the sky, the sea and land. The mangopare (hammerhead shark) represents strength and leadership. We want to empower our tamariki to lead and be guardians and stewards of our homes, school and wider environment for future generations.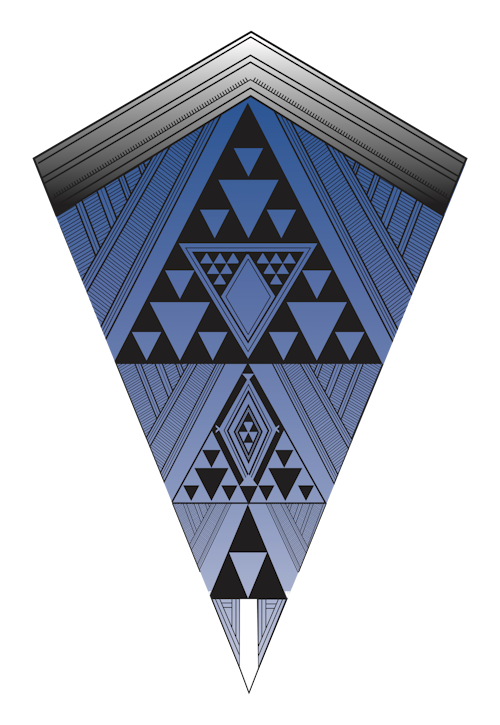 Mātauranga
Mātauranga and Ako or Knowledge and Learning is depicted by taniko (weaving patterns). These reflect Tane's challenging ascent to Te Toi o Ngā Rangi (the twelve plains of understanding) where he retrieved the three baskets of knowledge. Like Tane, we strive to accept the challenges of gaining and retaining knowledge, and sharing that.
Ngā Whakapapa o Turitea (The History of Turitea)
Turitea translates to bright clear water and is the name of our nearby stream and pā site. The stream is at the heart of our logo with a koru representing the school emerging from it.
The Turitea district on which the school stands was originally part of the Upper Manawatū block comprising of 250,000 acres, which the Rangitāne iwi sold to the Wellington Provincial Government in 1864.
The government surveyed and auctioned the block of land between Turitea and Kahuterawa Streams where the school is located. Our founders named it Tiritea School after the local area because that is what they thought they read on the council map at the time.
However in 2017, we corrected the school name from 'Tiritea to Turitea' to ensure consistency with the traditional name of the area, landmarks within the district and to acknowledge the historical association of the mana whenua (Rangitanē) with Turitea.